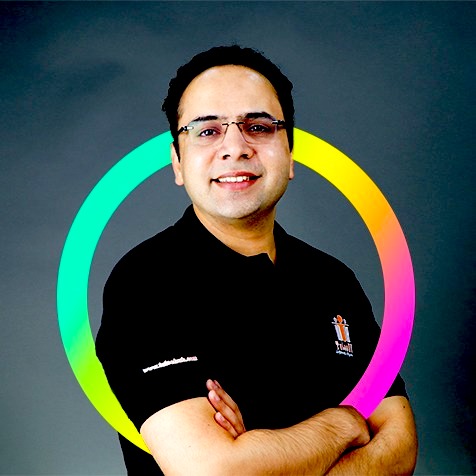 𝗔𝗱𝗶𝘁𝘆𝗮 𝗧𝗼𝗺𝗮𝗿 - 𝗕𝘂𝘀𝗶𝗻𝗲𝘀𝘀 𝗚𝗿𝗼𝘄𝘁𝗵 𝗘𝘅𝗽𝗲𝗿𝘁 
🤘35K+ Followers | 🚀Design, Develop & Grow Businesses |🙋🏻‍♂️Mentored 10k+ |👨🏻‍💻Co-Founder |💰 Franchise Co-Owner | ✅ Boosting Startups
🚀 𝘽𝙪𝙨𝙞𝙣𝙚𝙨𝙨 𝘿𝙚𝙨𝙞𝙜𝙣, 𝘿𝙚𝙫𝙚𝙡𝙤𝙥 & 𝘾𝙤𝙣𝙫𝙚𝙧𝙨𝙞𝙤𝙣 𝙎𝙥𝙚𝙘𝙞𝙖𝙡𝙞𝙨𝙩.

🙋🏻‍♂️ I help Entrepreneurs/Agencies/Marketers/Owners make more $$$ using ONLINE BUSINESS MODEL.

Write at [email protected] | [email protected]
Read more at 𝙝𝙩𝙩𝙥𝙨://𝙬𝙬𝙬.𝙖𝙙𝙞𝙩𝙮𝙖𝙩𝙤𝙢𝙖𝙧.𝙞𝙣/

𝘼𝘽𝙊𝙐𝙏 - An avid entrepreneur, I started my first business at the age of 21, first Job at 22 and my first company at 26. Since then I've been responsible for over millions $ in direct revenue in the companies or projects I've established or advised for.

Helping business owners, educators and startups the profitable action steps for building a business solutions using powerful technologies for running efficient business operations & highly engaged Email list, Digital Branding & Promotion, Affiliate Marketing, Creating Sales funnel, New product A-Z digital strategy using digital strategies to sell with ease.

𝙑𝙄𝙎𝙄𝙊𝙉 - A more digitally connected online solutions for personal & professional growth. Working together to produce constructive innovative, constructive marketing solutions to address & solve problems across the globe.

𝙈𝙄𝙎𝙎𝙄𝙊𝙉 - To coach/consult/Mentored 1 million people & small business owners to get high-quality leads by building exponential systems to achieve a real breakthrough in business, finance and life.

Co-Founder at VcareAll Solution Pvt. Ltd. - A software consulting, recruitment and marketing firm where I primarily worked with domestic and global in business design, and market service-based sectors.

Co-Founder at TuteeHUB Solutions Pvt. Ltd. - A novel technology platform targeted at helping small business owners, students, mentors, coaches, independent professionals and entrepreneurs.

Franchise Co-Owner Kidimefoods - Where I primarily worked with domestic food business design.


► 𝙁𝙊𝙇𝙇𝙊𝙒𝙄𝙉𝙂 𝘼𝙍𝙀 𝙏𝙃𝙀 𝘼𝙍𝙀𝘼𝙎 𝙄 𝙒𝙊𝙍𝙆:
- Provide Coaching, Trainings & Workshops on Multiple Platforms.
- Brand Planning, Development & Marketing.
- Driving & Strategy End To End Business Solutions.
- Help In Marketing For Better Lead & Conversion Using Exponential Business Model.

I highly value relationships and use a "hands-on" approach, take time to discuss aspirations to provide a roadmap to help them desire sales . Helping them in implementing/learning best marketing solutions in IT operations in a cost-effective manner.

So, Let's connect and start the exponential business to achieve a real breakthrough in business, finance & life.